All About Us:
Home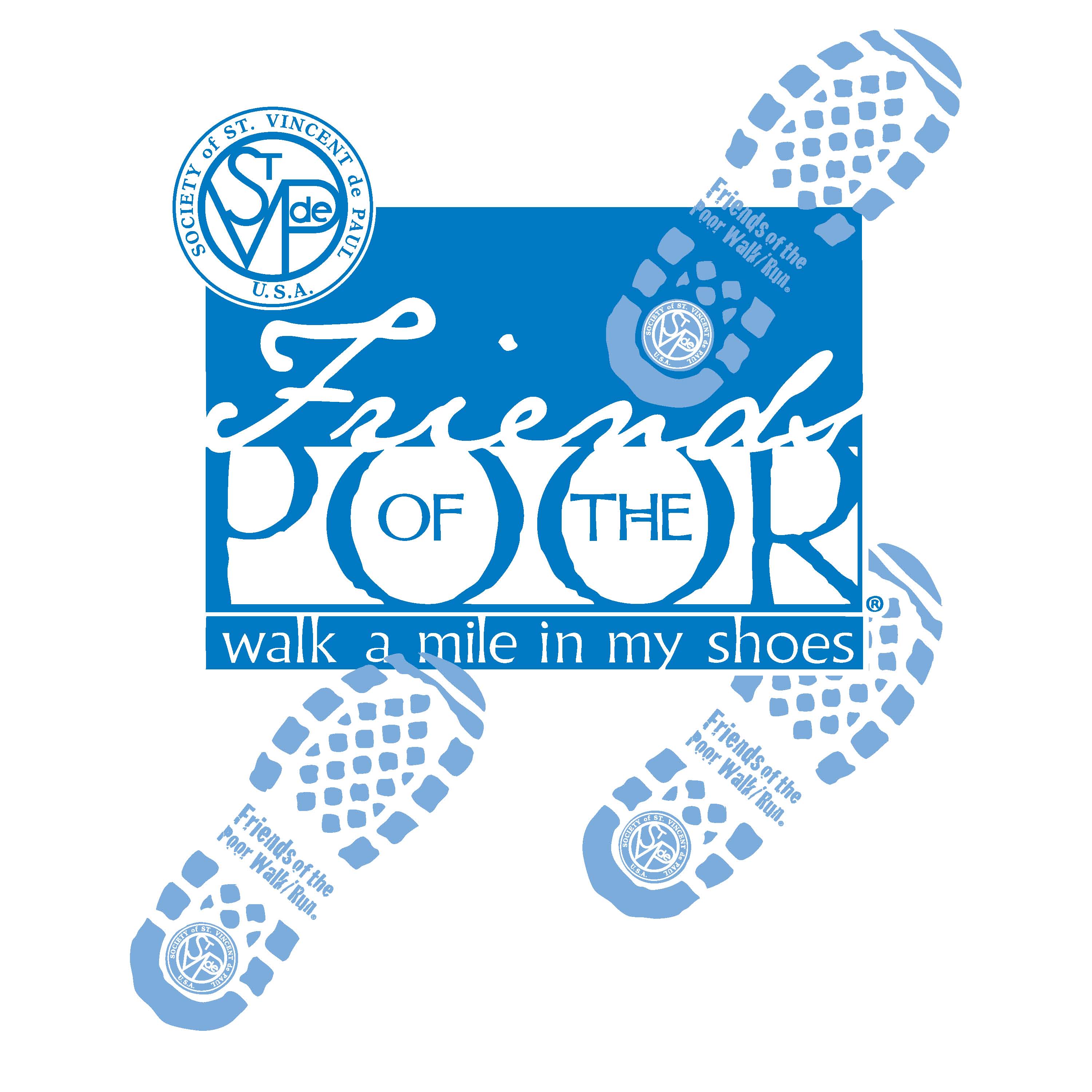 2013 ANNUAL FRIENDS OF THE POOR® WALK:
WHERE: St.Joseph Church,1927SW Green Oaks Blvd, Arlington, TX
WHEN: Sept, 28, 2013
TIME:
8:30 AM ........... Mass
9:00 AM ........... Onsite Registration, Silent auction, Raffle Ticket Sales
9:45 AM ........... Special Blessings for the Walkers.
10:00 AM ......... Start of walk.
11:00 AM ..........Silent Auction ends / Raffle Drawing



MAP :
click here
CONTACTS: Kristin Schwinkendorf at fpw@svdpfw.org or Rozanne Veeser at rosev74145@yahoo.com

REGISTER ON LINE: CLICK HERE to visit their website. Enter "TEXAS" and click on "Show me the Forms". For faster registration, enter "Fort Worth" >on the search box then choose "Diocesan Council of Fort Worth (ID # 529)".Fill up required information in the form. On the "Walk Event" box, choose "TX Arlington: St Joseph Catholic Church, Diocesan of Fort Worth." After you have completed the online form, an e-mail will be sent to you to confirm your participation in this event.

The Friends of the Poor® Walk is a unique National Fundraising effort organized nationally and locally by Councils and Conferences of the Society. It began in 2008 to celebrate the 175th anniversary of the Society of St. Vincent de Paul. It allows community members from all walks of life across the country to participate in a simultaneous, nationwide event to raise national awareness of the challenges faced by the nation's poor and to raise significant funds for use in direct service to the poor. Together we will raise funds to relieve poverty as you also help us raise awareness for the plight of the poor. All funds raised locally will be used locally.

Note: When you donate to a Walker, your donation will go to the SVDP conference of which he is a member.

There is no registration fee; however, walkers are encouraged to make a personal monetary donation and to collect pledges from supporters. All walkers will receive a free T-shirts until we run out. Where do the proceeds go? All proceeds directly benefit people in the communities where the money is raised and there are no administrative fees associated with the event. All money raised is applied to a wide range of assistance to the needy and those living in poverty, including: housing assistance, disaster relief, job training and placement, food pantries and dining halls, clothing, transportation and utility costs, care for the elderly and medicine.
---
PHOTO GALLERY - 2012 WALK FOR THE POOR: click here
---
A WALK FOR THE POOR
is a 'cradle' with His love,
the unspoken languages of our souls,
as we thank Him for the bounty and the blessings in our lives.
A walk for the poor is a 'journey' full of His hope and love,
as we embrace the poor in humanity bringing light and life's beauty.
Oh, my Lord, the Giver of all, I humbly offer Thee...
I beseech, abide in me, and let me walk for the poor tirelessly.
by Cres Ticson
---
HOME